First Project in San Jose Net Zero Initiative Breaks Ground on Earth Day
April 22, 2022 – On Earth Day, Westbank, Urban Community, Peterson and OPTrust are breaking ground on the first project to be constructed in a largescale net zero initiative in downtown San Jose. Designed by renowned architect Kengo Kuma, Park Habitat will create 1.3M sf of low-carbon workspace and retail, as well as an expansion space for the adjacent Tech Interactive. The project is part of an overall campus vision to bring the ingredients of community — housing, workspace, retail, public space, amenities and nature – into the center of Silicon Valley. Comprising seven projects across downtown San Jose, as a collection, the campus aims to achieve net zero carbon lifecycle for both operational and embodied carbon.
"San Jose is proud to celebrate the start of construction on one of the first fully net zero carbon workspaces in the nation on Earth Day." Said San Jose Mayor Sam Liccardo. "Through Westbank and Urban Community's collaboration, Park Habitat will bring a vibrant mixed-use hub focused on creating community to our downtown, uniquely balanced with our role as a world leader in the fight against climate change."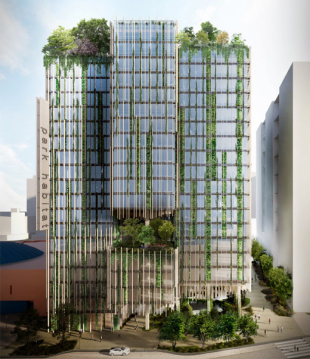 Day Aerial North View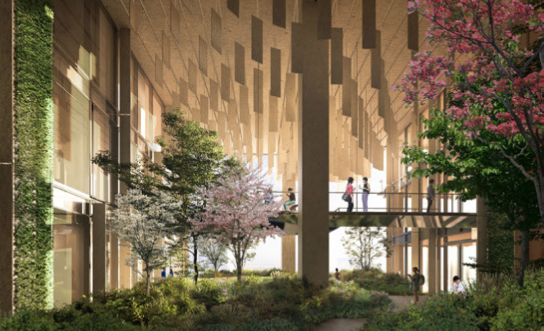 East Pocket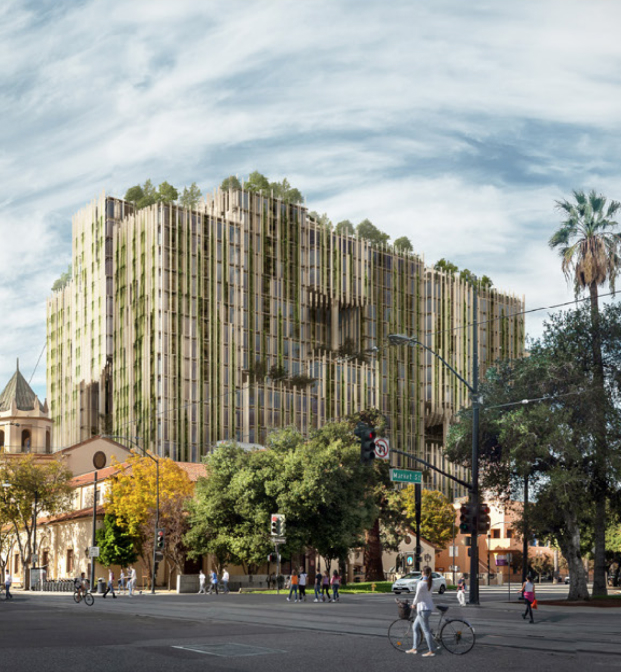 Southeast View
"San Jose has emerged as the natural future hub for Silicon Valley and the ingredients needed for intelligent city-building have converged there, creating the opportunity for a new typology." Said Westbank founder, Ian Gillespie. "At this moment in history, it's time we question the basic building blocks of our communities. We are destroying the environment we depend on, we are spending hours a day commuting, our work environments are uninspiring and unhealthy and so is much of our housing. Our initiative in San Jose is part of our commitment to cities and to creating healthier, more sustainable communities within them. We believe this has never been more important and that all of us have a role to play in this endeavor.
San Jose presents the opportunity to demonstrate to the world that the solutions to our greatest challenges can be achieved by helping our cities live up to their full potential. Our Park Habitat project marks a starting point in what we hope will become a broader contribution to Silicon Valley as a whole." "It's a pleasure to be working with such forwardthinking collaborators at the City of San Jose and the Tech Interactive." Said Andrew Jacobson, VP US Development at Westbank. "San Jose is setting the bar globally for commitments to climate action and our net zero campus will be an important step towards helping realize their ambitious sustainability goals. All of these projects are incredibly complex to develop and the City has been a great partner in helping them progress. We're looking forward to continuing our work together."